---
---
Backcountry Film Festival – Call for Submissions
Sep 2, 2010
September 2, 2010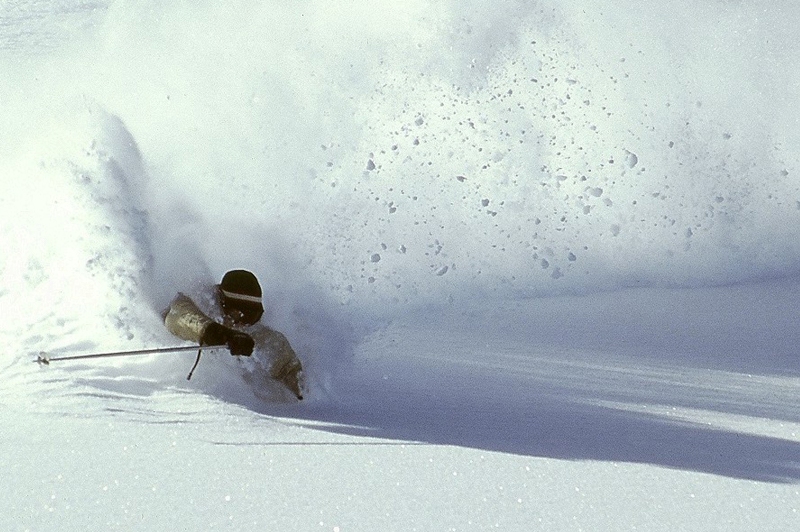 Time to dust off those great video clips you shot last ski season and polish up your best footage, because the Winter Wildlands Alliance is gearing up for their annual  Backcountry Film Festival and they're seeking your submissions by September 15th. Now in its sixth year, the Festival continues its focus on grassroots filmmakers who tell compelling and entertaining stories of backcountry, nonmotorized recreation and environmental preservation.
When they say "grassroots," they mean it. From the Festival website: "You don't need a degree from a film school. You don't need footage shot while dangling precariously, camera in hand, from an ice wall in the Rockies. All you need is a compelling story, some quality footage and a keen eye for a fun, educational or juicy topic."
This year's categories are:  Best Short Short (under 5 minutes), Best Environmental Message and Best of Festival.
Films entered into the festival should be short – no longer than 30 minutes. In keeping with the Winter Wildlands ethos, these films should share a thought-provoking, interesting story of backcountry, nonmotorized recreation. A strong focus on environmental themes is at the heart of the Festival and the Wildlands mission, so stories focusing on conservation, preservation and stewardship are encouraged. The sponsoring organization being the Winter Wildlands Alliance, aspiring entrants should heed their direction to only enter films that take place during winter, or have a very clear relation to winter. Regarding formats, the Festival warmly welcomes whatever your creativity can conjure – documentaries, fiction, experimental, you name it.
The Film Festival gets noisy in Boise starting November 4 before taking to the road and hitting over 30 locations throughout the nation.
Submissions must be in DVD format, received in Winter Wildlands Alliance's Boise office by September 15, 2010 and include three copies and a $20 submission fee. See festival rules for more information and address to which you may mail your submissions. You may also contact Shelley Pursell at spursell@winterwildlands.org  or 208-343-1630 for further details.
[Photo courtesy Winter Wildlands Alliance/Backcountry Film Festival. Skier, Sam Pope – KGB Productions. Photographer, Tuck Fauntleroy.]
« Cellist Ben Sollee Ditches the Van and Pedals by Patagonia Tracing the Edge Episode 6 with Colin Haley, plus New Dirtbag Diaries Short »