---
---
Patagonia Ambassdor Steve House – Tonight in Ventura
Sep 10, 2009
September 10, 2009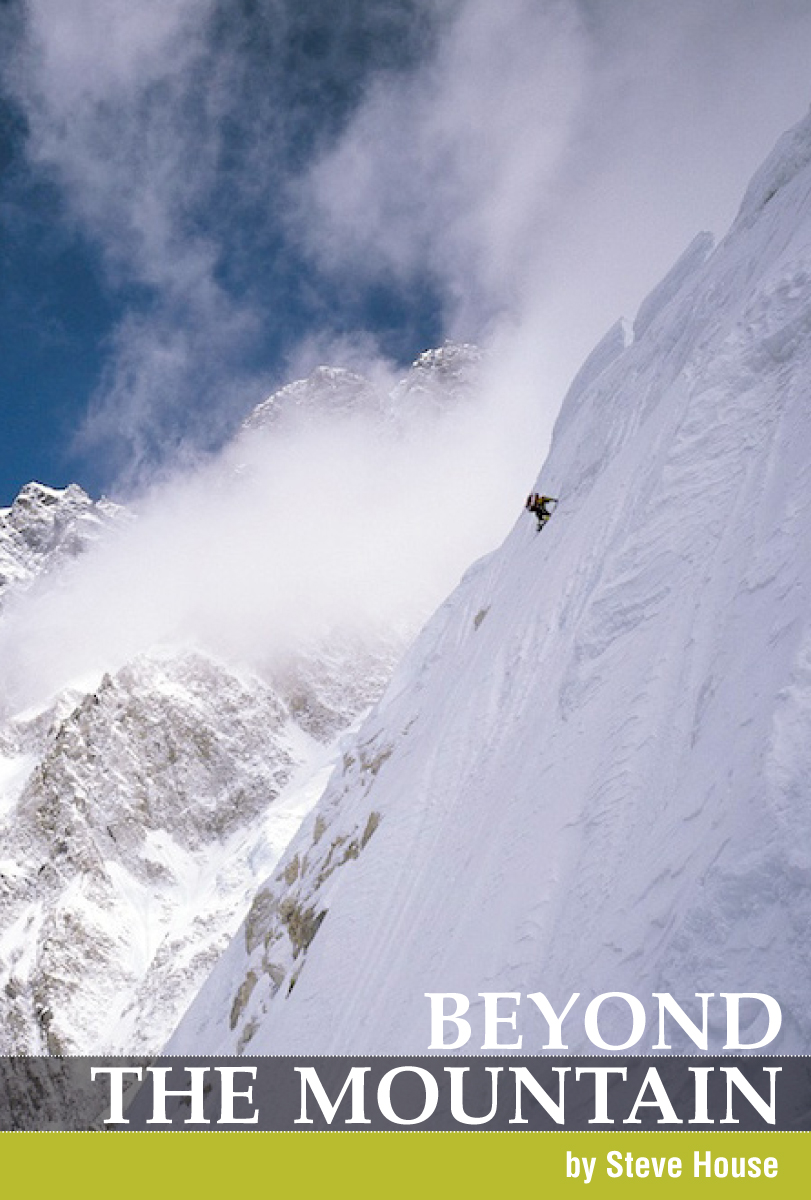 "22,000 feet on the Rupal Face, Nanga Parbat, Pakistan: August 15, 2004. I take a deep breath and push the honed edge of the knife against the rope. It doesn't cut. I whetted the edge for just this reason. Frustrated, I look at the small knife in the palm of my mitten. I have carried this knife upwards for four days, on a climb where every ounce counts both towards and against my own survival. The rope is sacred, both a symbol and the truest expression of partnership, but if I can cut it Bruce and I can rid ourselves of four pounds and climb to the summit."
If you're in the Ventura area tonight, come on by Patagonia Headquarters. We'll be hosting Ambassador Steve House as he offers photos and stories from his alpine adventures and shares excerpts from his newly released book, Beyond the Mountain. Says Alpinist editor-in-chief Michael Kennedy, "In Beyond the Mountain, Steve gives us a rare and profoundly personal glimpse of the drive, dedication and focus behind today's light-and-fast ascents."
Come spend the evening with Patagonia and Steve House. Copies of the book will be available and Steve will be offering signings.
September 10th, Ventura, CA
Patagonia's Headquarters (The Grand Room)
6:30 pm – reading and signing with slide show
259 West Santa Clara St
Ventura, CA
805-643-6074
« Interview: Patagonia Employee Sets New Record on the Pacific Crest Trail Patagonia Ambassador Moehl Takes 1st in Ultra-Trail du Mont Blanc, Sets Course Record »