---
---
"Waypoint Namibia" Trailer; Win a Copy of Majka Burhardt's Book "Vertical Ethiopia"
Sep 30, 2009
September 30, 2009
Can climbing give you access to understanding outside of the vertical? It was this question that drove Patagonia ambassadors Majka Burhardt and Kate Rutherford, and mountain guide Peter Doucette, to the arid landscape of Namibia. The short video and slide show we shared in the Tin Shed gave a glimpse into their trip; Waypoint Namibia, the upcoming film from Chris Alstrin, will share the whole story, and answer the question that motivated them.
[Video: Waypoint Namibia Trailer by Alstrin Films]
Hit the jump for more on Waypoint Namibia and a chance to win Majka's book Vertical Ethiopia.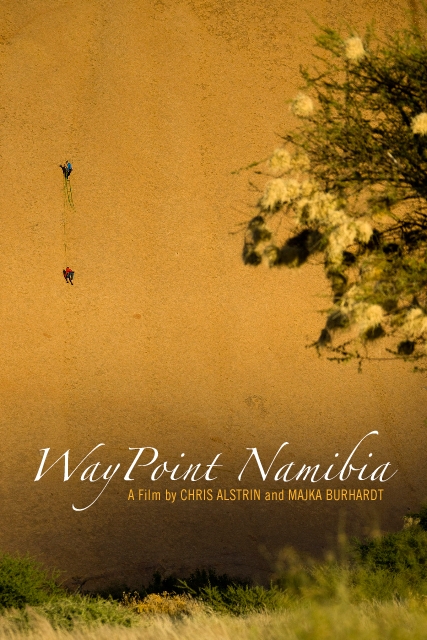 Waypoint Namibia is scheduled to appear at this year's Banff Mountain Film Festival and Wild and Scenic Film Festival (dates and times TBD). We'll keep you in the loop on future screenings and DVD plans as they solidify. Majka will also be hitting the road for a speaking tour about Namibia. That presentation will be a part of the 2010 Ouray Ice Festival with more dates to come.
Win a signed copy of Vertical Ethiopia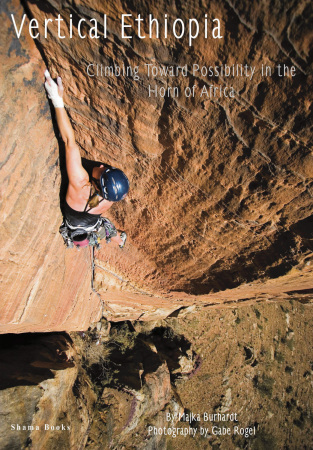 Besides being a professional climber and guide, Majka is also a published writer, and she's been to Africa before. Her previous visit to the continent resulted in the book Vertical Ethiopia, a series of climbing and cultural vignettes set to the stunning photography of Gabe Rogel. Majka generously donated a copy of Vertical Ethiopia and we'd like to give you the opportunity to win it. To enter, simply leave a comment on this post before midnight on October 11, 2009. Facebook readers click here; only entries on The Cleanest Line are eligible. One entry per person. Be sure and include your email address in the email field so we can contact you if you win (email addresses are not displayed). The winner will be determined by a random time generator — the comment with the closest time-stamp wins. In the unlikely event of a tie, we'll place the finalists in order and generate another random number to determine the winner. See official rules for details.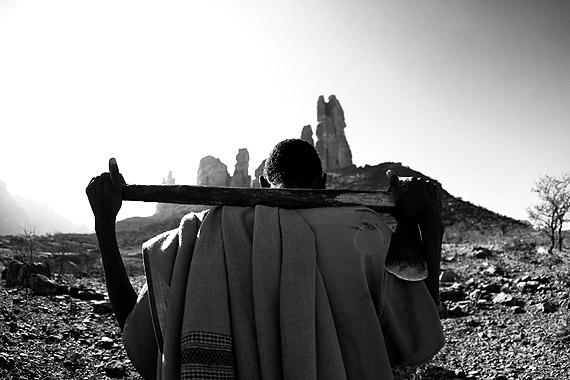 [Photo: Gabe Rogel from Vertical Ethiopia]
Travel Insurance and the Dirtbag Diaries
Says Majka, "I don't pretend that what I do isn't dangerous. As a climber and adventure writer, I try to be as safe about the risks I take as I possibly can—while still taking them." With that in mind one of Majka's pre-trip tasks was getting travel insurance. Turns out, covering an American who wants to go rock climbing in Namibia is an insurance underwriter's nightmare. We'll leave you with the newest Dirtbag Diaries Short in which Majaka shares the trials and tribulations of her travel insurance quest.
Download "Underwriting Adventure"
(mp3 – right-click to download – with thanks to Fitz Cahall)
« From the Trenches series – Why don't you use…? Chasing Friday »