---
---
Cordillera Blanca Expedition Seeks Mountaineers

Mountaineers take note: Put your skills to use helping monitor air pollution in the vertical environment of the high Andes. Read on for more details or visit the American Alpine Club's informational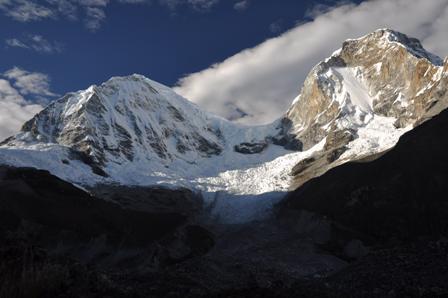 Section mountaineers and other AAC mountaineering scientists will be spending 2-4 weeks in Peru's Cordillera Blanca, where the group will team with local climbers. The team will collect valuable environmental samples from elevations too high and remote for most scientists to be able to visit. The data collected by members will assist local land managers and scientists to determine the environmental impacts of local and global air pollution and global climate-change impacts on the Andes Mountains. Volunteer mountaineers are needed to help complete this project.
The American Alpine Club's Executive Director, Phil Powers describes the role mountaineers will play in this research: "The high altitude ice on our planet holds extraordinary fresh water resources in places to which climbers have unique access. These are the water towers of our world. Climber scientists play a special role collecting data from locations that house key early indications of the effects of climate change but are very difficult to access."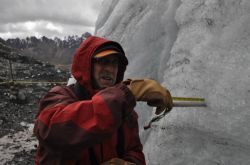 The AAC's member mountaineers will work with local climbers from the Mountaineering School of Marcara, the region's eminent mountaineering institution. Key mountains near the continental divide of South America will have their environment sampled and documented for air pollution impacts. Mountaineers will scale the complete vertical aspect of these key mountains to obtain these samples and data. It is expected that snow and ice will be sampled from 4,500 to over 6,300 meters in 500-meter increments to obtain a vertical and horizontal profile of impacts on the range.
Get more details about the upcoming expedition in this interview with AAC Deep South Section Chair, Chadwick Hagan and expedition co-leader Frank Nederhand.
[All photos courtesy American Alpine Club's 2011 Expedition site.]
« Looking for Steelies Girls Gone Wild Gypsy Van Chronicles—Part Two »