---
---
DamNation to Premiere at SXSW Film 2014 [Updated]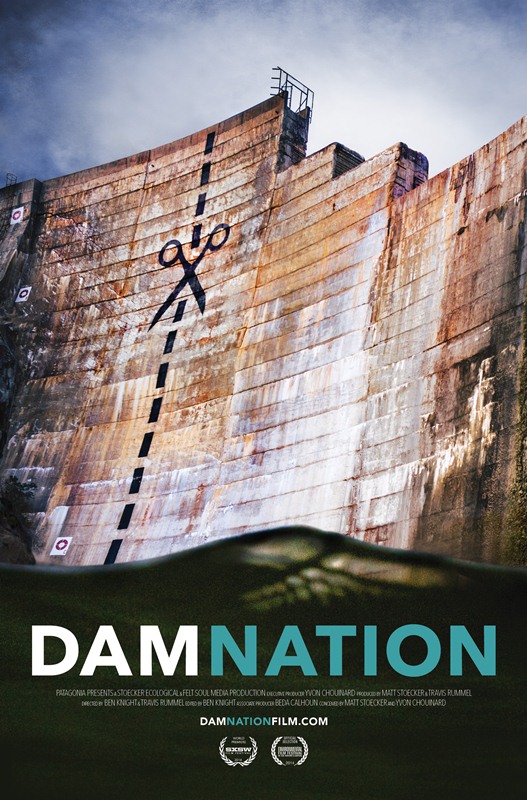 10, 9, 8… the DamNation premiere countdown has begun! After three years of planning, researching, shooting and editing, the film is finally complete. And we're thrilled to announce the world premiere of DamNation will be at South by Southwest (SXSW) in Austin, Texas.
Update 2/12/14: The world premiere is happening on Monday, March 10, 4:30pm at the Vimeo Theater in the Austin Convention Center. There will be additional screnings on March 11, 13 and 14 in Austin. See SXSW Film for details.
For those unfamiliar with the project:
This powerful film odyssey across America explores the sea change in our national attitude from pride in big dams as engineering wonders to the growing awareness that our own future is bound to the life and health of our rivers. Dam removal has moved beyond the fictional Monkey Wrench Gang to go mainstream. Where obsolete dams come down, rivers bound back to life, giving salmon and other wild fish the right of return to primeval spawning grounds, after decades without access. DamNation's majestic cinematography and unexpected discoveries move us through rivers and landscapes altered by dams, but also through a metamorphosis in values, from conquest of the natural world to knowing ourselves as part of nature.
It has been a huge team effort. To all of you who have been helping and following our progress, thank you for your patience, support and energy throughout the process. We are humbled by the continued interest and excitement around DamNation.
Making this film has been one of the most challenging and rewarding experiences of our lives. To premiere DamNation at SXSW is an absolute dream come true. Our goal, since day one, has been to reach a broad audience with the film and we are confident that the size, location and diversity of events at SXSW will launch DamNation on an incredible journey.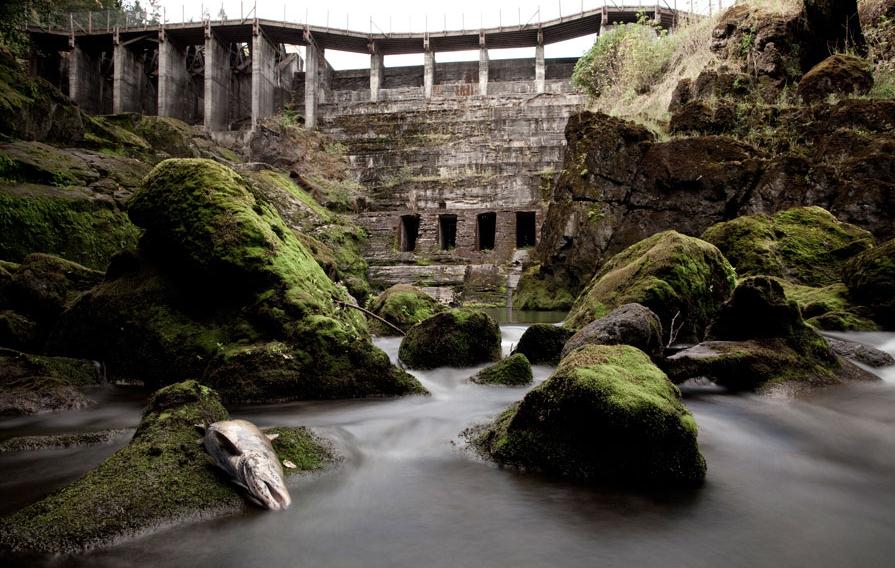 An Elwha River chinook comes to rest below the now removed Elwha Dam on Washington's Olympic Peninsula (fall 2011). Photo: Ben Knight
If you would like the film to come to your town, ask your local river restoration or recreation group, club, church or school to e-mail us. We are making it easy to show DamNation locally and will provide critical tools to help make your event a success. Non-profit and educational screenings begin May 1, 2014; our goal is to have over 500 screenings in 2014.
The film will be available for pre-buy on the DamNation website through Vimeo On Demand in March, and will be released on Vimeo, along with iTunes and a number of other digital platforms in June. As the distribution of DamNation evolves we will keep you posted. Stay tuned to DamNationFilm.com, Facebook and Twitter for the latest news, action alerts and updates.
We're ready to blow this film up and we can't wait for the premiere. As the explosives expert says before blasting an old dam, "Fire in the hole!"

[Video: DamNation – Official Film Trailer on Vimeo.]
Travis Rummel, Matt Stoecker, Ben Knight and Beda Calhoun are the filmmakers behind DamNation.

« Winter Running Wooden Big-Wave Guns: Two Techniques, Same Objective »