---
---
Opening Night at the Tin Shed on Broadway
By
Jeff DiNunzio
|
Nov 22, 2011
November 22, 2011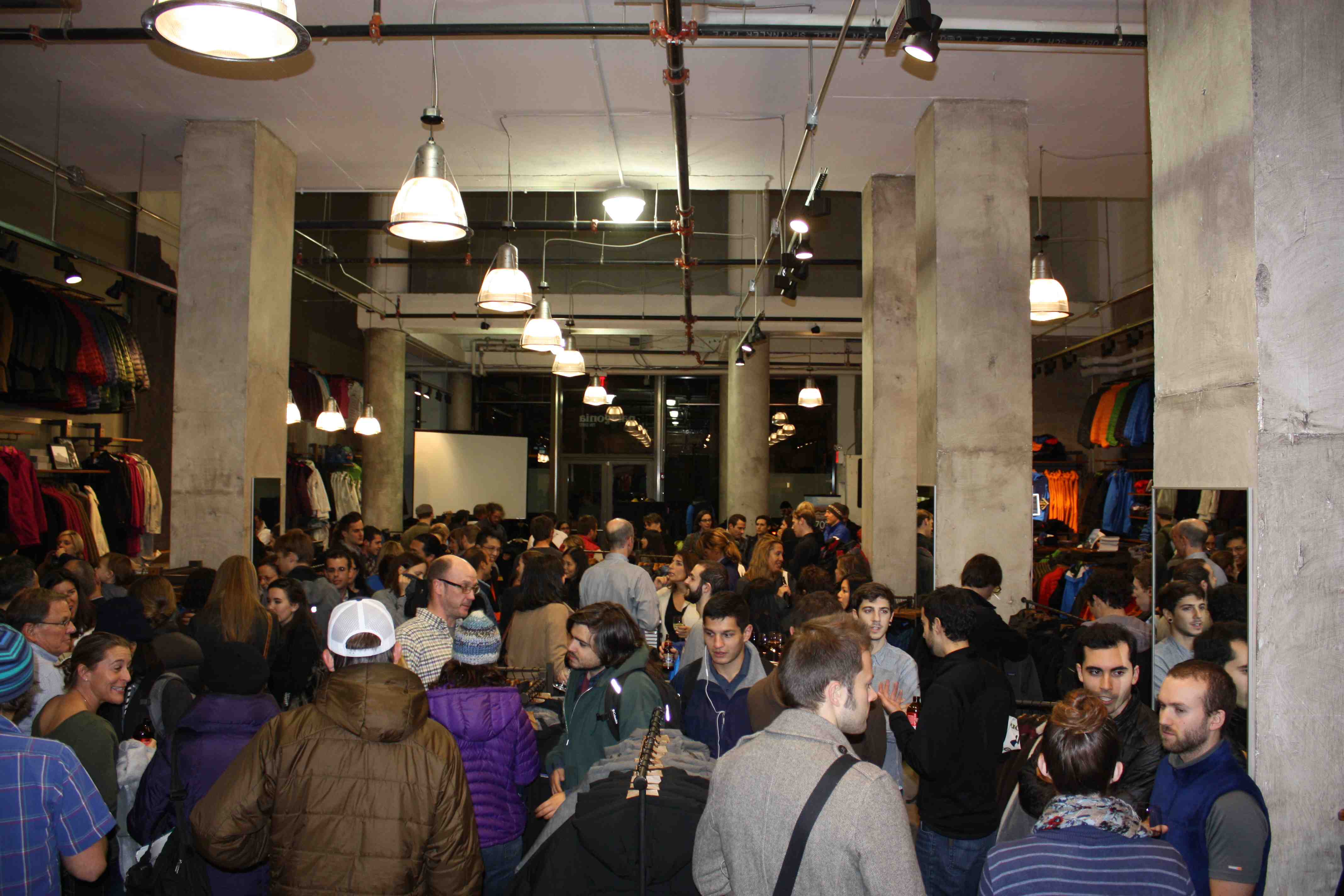 The crowd arrived Friday to join us in welcoming Jon Swift. He had been touring steadily, and this was his last performance before a much needed break. He had flown east to help celebrate the opening of Patagonia's Tin Shed on Broadway—one of two interim stores we opened in New York for the holiday season. Two-hundred people had come, some by accident, to join Swift in the party. The experiment was underway.
The Broadway Tin Shed sits smack between West 99th and 100th Streets, with Columbia University to the north, another Patagonia store 20 blocks south, Central Park to the east, the Hudson at its west, and a logjam of baby strollers right out front. "Tin Shed" is a reference to the days Yvon Chouinard first built rock climbing tools in his blacksmith shop in Ventura, CA. To see the structure in person is to recognize the connection immediately – a small corrugated shack, it looks like something a couple of the guys might throw together in an afternoon to keep the drizzle out of their beer while they tinkered around with their toys. A carcass of retail space on the Upper West Side was reincarnated in about a month. The Broadway store opened two weeks ago, followed by the Upper East Side this past Sunday.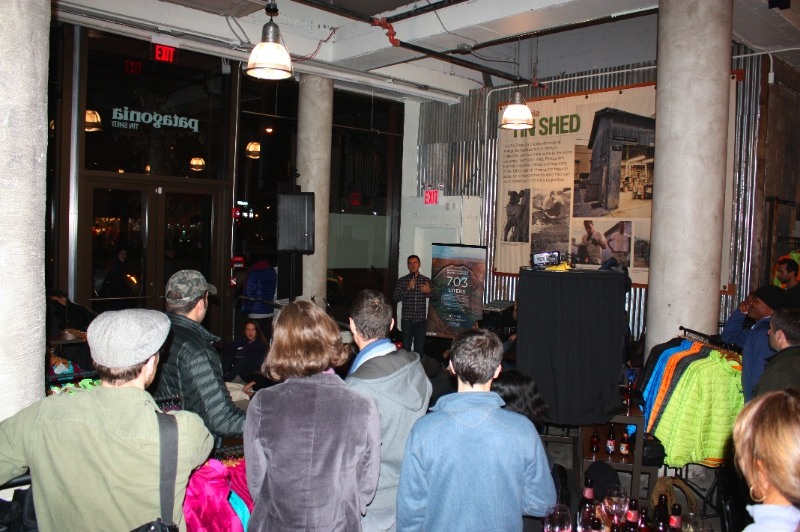 Success has blessed both New York stores. Toward that end, the Tin Sheds, are making their own strides by hosting in-store events each week: adventure movie nights on Broadway every other Monday as of November 28; and local enviro groups will post up at the Upper East Side every Friday starting November 25. As for the first opening party, so far, so good.
You can find Jeff at our Tin Shed store on Broadway and you can check the tour schedule for the next showing of Solitaire near you. Find it on the Sweetgrass Productions website. If you're kicking around the Upper East Side tonight, swing by our Tin Shed store there (1491 Third at E. 84th) for live music by the Wood Brothers, along with refreshments and giveaways.
Above left – Jon Swift provides the dulcet tones for Tin Shed opening night on Broadway. Above right – Solitaire director, Nick Waggoner, introduces his film to the crowd.

« Éire Recap on El Cap – Another Butt-Kicking »