---
---
Solitaire: World Premiere in Denver, Sept. 15
By
Nick Waggoner
|
Sep 13, 2011
September 13, 2011
Cleanest Line readers have been joining Sweetgrass Productions on their journey to produce their most ambitious film to date, Solitaire through their series "On the Road With Solitaire." The movie opens this week, September 15th, at Denver's Gothic Theatre. Watch the trailer and attend the premiere if you can, or stay tuned to the Sweetgrass website for the latest on when the film will be coming to a venue near you. Now, here's Nick from the Sweetgrass crew: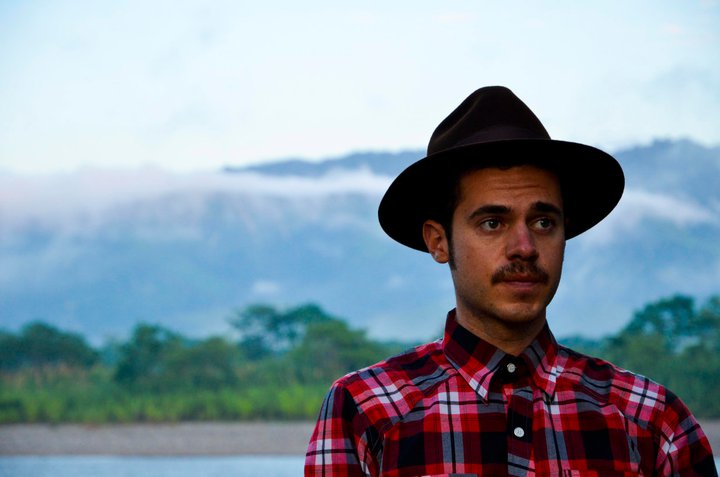 Great Scott, the day is nigh! Solitaire, that one confounding cord holding together two long and eventful years, drops on the unsuspecting masses this Thursday, September 15th. Hard for us to believe. Its real. All those 4am struggles with alarm clocks, and sweat-soaked skin tracks, and bus terminals, and luggage, GOOD GOD THE LUGGAGE!– it all boils down to a 4×6 inch piece of cardboard with a disc inside.
It's a tough feeling to express– all of the wonder, all of the mystery, all of the uncertainty of committing to this project in an inhospitable land . . .
[South America puts a couple wrinkles in your brow. Photo: courtesy of Sweetgrass Productions.]
For those of you who have followed this film, you may know that Arne Backstrom passed away the day we began this journey, and only 10 months later we lost one of his surviving ski partners Kip Garre. To be short, a lot of the project has followed suit. It's a process that's defeated us 100 times, and somehow, despite all those moments when we could have given up or said, "this is too hard," we never did. Films are funny like that– they teach you what you're made of. To be on the other side of that kind of marathon, well, it feels damn good, and it feels damn good because we can honor Arne, and Kip, and all those moments when we pushed on through.
In just a few days, the cycle will be complete, we'll stand up on the stage, blinded by the projection light, and we'll release this puppy to the world. For the next four months the Sweetgrass gypsy caravan will head out across North America, Japan, and the old European continent, bringing soul skiing smut to theaters big and small. Hope to see you all along the way.
WORLD PREMIERE
Sept. 15 DENVER, CO Gothic Theatre
Sept. 21 FT COLLINS, CO, New Belgium
Sept. 22 BOULDER, CO, Boulder Theater
Sept. 23 COLORADO SPGS, CO, Armstrong Hall
Sept. 29 VAIL, CO, Vail Mtn School
Sept. 29 GOLDEN, CO, American Mountain Museum
Sept. 30 TELLURIDE, CO, Nugget Theater
Oct. 1 DURANGO, CO, Abbey Theater
Oct. 5 SALT LAKE CITY, UT, Brewvies
Oct. 8 BOZEMAN, MT, Black Box Theater
Oct. 11 MISSOULA, MT, Roxy Theatre
Oct. 14 BOISE, ID, Egyptian Theater
Oct. 15 SPOKANE, WA, Magic Lantern
Oct. 19 NELSON, BC, Capitol Theatre
Oct. 21 WHISTLER, BC, Millenium Place
Oct. 22 VANCOUVER, BC, Rio Theater
Oct. 27 SEATTLE, WA, Varsity Theater
Oct. 29 BANFF, AB, BMFF
Nov. 3 BEND, OR, St Francis School
Nov. 9 PORTLAND, OR, Baghdad Theatre
Nov. 11 SAN FRAN, CA, Victoria Theatre
Nov. 14 SANTA CRUZ, CA, Patagonia Store
Nov. 18 CHICAGO, IL, Music Box
Nov. 19 WASHINGTON, DC, TBD
Dec. 2 PROVIDENCE, RI, TBD
Dec. 3 BOSTON, MA, TBD
Dec. 9 BURLINGTON, VT, TBD
Dec. 10 NEW YORK, NY, TBD
For more of our international tour dates, head here for our full tour dates.
If you're more into your own home theater, head here for the DVD and Blu-Ray.
« Nights Reputations »