---
---
Pull in to the New Paper-Free Patagonia Surf Catalog
Sep 15, 2010
September 15, 2010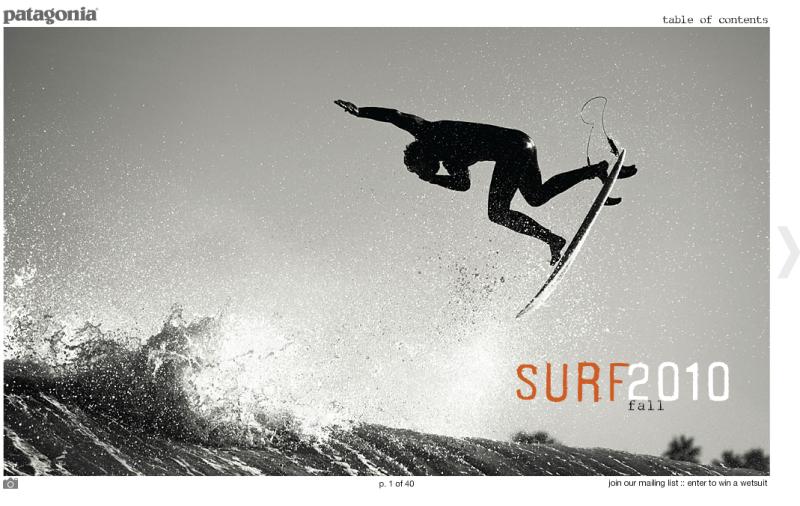 See what's new with Patagonia Surf in our finest paper-free presentation to date. Inside you'll learn about our redesigned Regulator® Wetsuits, a crazy-fun new hybrid shortboard from Fletcher Chouinard Designs called the Fark, and all the clothing and gear you'll need for a winter's worth of waves.
Launch the Fall 2010 Patagonia Online Surf Catalog
Be sure and click the link on the lower-right to sign up for emails from FCD Surfboards. Everyone who signs up will have a chance to win a Patagonia Regulator Wetsuit.
If you like what you see, please tell your friends. We're still breaking new ground with these online catalogs and your word of mouth really helps validate the concept. Friends and family can easily find this one at http://www.patagonia.com/surfcatalog
Thanks as always for your continued support. Enjoy.
« Granite China – Part Two Rios Libres: In the Shadow of Glen Canyon Dam, plus "Power in the Pristine" Trailer »