---
---
Contest – Five Words for the Webby Awards
May 29, 2008
May 29, 2008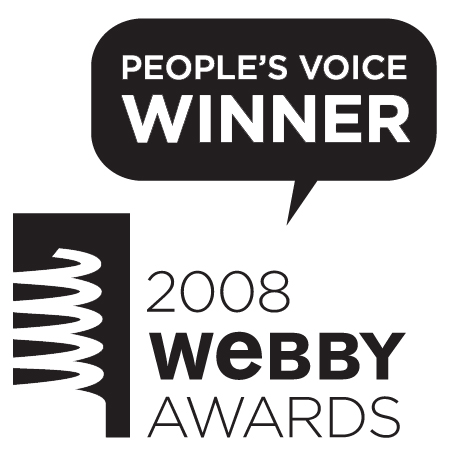 Thanks to all the folks who voted for us, The Footprint Chronicles is a 2008 Webby Awards People's Voice winner in the Corporate Communications category. Dubbed "the Oscars of the Internet" the Webby Awards ceremony has all the red-carpet splendor of its big-screen brother, with one marked improvement: acceptance speeches can only be five words long.
Bill Boland, Patagonia.com's creative director, will be accepting the award on June 10th in New York City, and he's asked me to ask you what his five-word acceptance speech should be.
So, if you could only say five words on behalf of Patagoniacs everywhere, what would they be?
Leave your five words in the comments by June 9 and we'll select our favorite. The winning entry will receive a very rare Cleanest Line T-shirt. This contest is open to everyone, including Patagonia employees (official rules here). When you leave your comment, be sure and include your email address in the email field so we can contact the winner (email addys are not displayed). And while you're thinking about what to say, check out some of the five-word winner speeches from ceremonies past.
Update: The contest is now closed. We'll announce the winner in a separate post. Our thanks go out to everyone who participated.

« Product Testing – Climbing Lovers' and Beating the Heat There's a Moose Loose Aboot This Hoose »